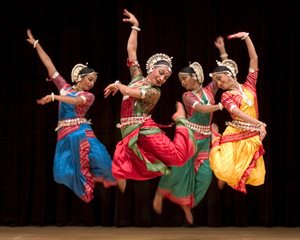 William Murray heads Better Attitude, Inc. a company that offers national and international media and management services for arts organizations, individual artists, supporting institutions and companies. The company's objective is to bring greater, wide-spread public awareness and recognition to its clients by incorporating comprehensive press, advertising, marketing and sponsorship activities. Since its inception, the company has worked with leaders in the fields of theatre, dance, music and the visual arts. Clients include Mark Morris and the Mark Morris Dance Group, the Museum of Modern Art (MoMA) and P.S.1 Contemporary Art Center, The Government of Quebec, Spoleto Festival (Italy), Company Zingaro, the Paris-based equestrian theatre troupe, New York Theatre Workshop, Robert Lepage and Ex Machina, The Rolex Mentor and Protege Arts Initiative, Nrityagram Dance Ensemble of India, Mt. Tremper Arts Festival, American Opera Projects, the Ukrainian Museum, the Polish Cultural Institute, among others.
Music and Dance
Mr. Murray has worked with arts organizations for more than twenty years in the areas of press and media relations, marketing, advertising and general management. As Director of Press and Public Relations for the Brooklyn Academy of Music (BAM), he worked with more than a hundred dance, theater and opera companies from around the world. A partial roster of dance and music artists and companies promoted at BAM include Philip Glass, Les Arts Florissants the world's leading baroque orchestra, Pina Bausch, Mikhail Baryshnikov, Steve Reich, Bill T. Jones/Arnie Zane Dance Company, Brooklyn Philharmonic Orchestra, Kirov Opera, Donald Byrd, Pokrovsky Ensemble, a traditional Russian music group, Tom Waits, the Kronos Quartet, and many others.
Theatre
In theater he has represented the works of Ingmar Bergman, Peter Brook, Arianne Mnouchkine, Declan Donnellan, Giorgio Strehler, Robert Wilson, the Royal Shakespeare Company, the Royal National Theatre, the Maly Theatre of St. Petersburg, and others.
Television
He was also Media Director for PBS Chicago where he promoted a wide range of programs in the arts as well as documentary programming. During that period he worked with the Chicago Symphony Orchestra, the Chicago Lyric Opera, the Steppenwolf Theater Company, the Goodman Theatre, the New York City Ballet and others.
Other Arts Related Work
He was the panel organizer and leader of "Where's the Arts Coverage - Is It Disappearing?" with some of the country's leading arts editors at 1998 Association of Performing Arts Presenters (APAP); a juror, for the Museum of Modern Art/P.S.1 2000 Young Architects Program; a panelist on new technologies forum for performing arts marketing and promotion, 1993 Opera America conference; he produced an interactive promotion disc for the BAM 1992 Next Wave Festival — disc was first of its kind in the field. Produced a two-evening performance with counter-tenor John Kelly at Carnegie Hall; created site and secured funding for web site for the French equestrian company Zingaro, sponsored by Hermès; organized and led media campaign for New York City-wide Ingmar Bergman festival involving seven NYC cultural institutions; shot and edited marketing and promotion videos; organized an exhibit of art works devoted to Frida Kahlo; served as a board member and consultant for several dance and theater companies in Chicago; participated as a judge for National Academy of Television (Emmy) Awards for six years; created and ran a visual arts gallery in lower Manhattan. Mr. Murray recently produced the multiple Obie and Bessie Award-winning production "Jennie Richee", a music-theater work based on and inspired by the life and work of Chicago artist Henry Darger (presented January 2003 at St. Ann's Warehouse). Promoted and co-produced "Misha in Holyoke" with MIFA and Mikhail Baryshnikov launching an initiative to restore that city's Victory Theatre (September 2003 -January 2004). He is also the producer for "Special Export New York", a performing and visual arts touring program presenting works from downtown New York City-based artists; executive producer, president and creator of "Our Beautiful Home.com™" (launch date April 2004), an internet company that gives homeowners a place to present their home projects to the world; and is General Director of Hudson Valley Arts Presenters, a performance festival in upstate New York. Mr. Murray is a graduate of Marquette University (B.A.) and Yale University (M.F.A.).
Above: Nrityagram Dance Ensemble Photo: Nan Melville